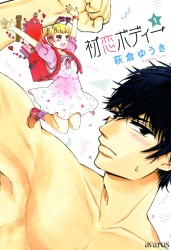 First Love Body
Author: HAGIKURA Yuuki
Artist: HAGIKURA Yuuki
Synopsis: 4th-year Elementary student Kotone is obsessed with the aesthetic appreciation of muscles, and her older neighbor Jouji is her ideal body type. But lately, Jouji has been so down his pectoralis major hasn't even been tense. What's a girl to do?